JANUARY 14, 2009 More below: ICY
Coming soon: mozzarella!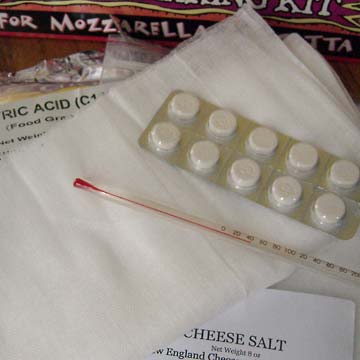 My beginner's cheesemaking kit from New England Cheesemaking Supply arrived today. Now all I need is a gallon of milk and I can make mozzarella cheese. I plan to buy local farm milk at the West Side Market on Friday or Saturday.
Ever since I read about the magical process of making mozzarella described in Animal, Vegetable, Miracle I've been wanting to try for myself. The cardboard box that arrived in today's mail supplied the citric acid, rennet, salt, thermometer and cheese cloth, plus a recipe and instructions.
Why bother? Well, I love fresh mozzarella, especially the little balls called bocconcini. Making my own sounds like fun and will give me control over what goes into it. And maybe, just maybe, this is what left of my desire to be a chemist coming to the fore (I started college as a Chemistry major, but abandoned that idea after freshman year).
In a few days I should have more to say about making mozzarella. Stay tuned.
Top | |

Icy beauty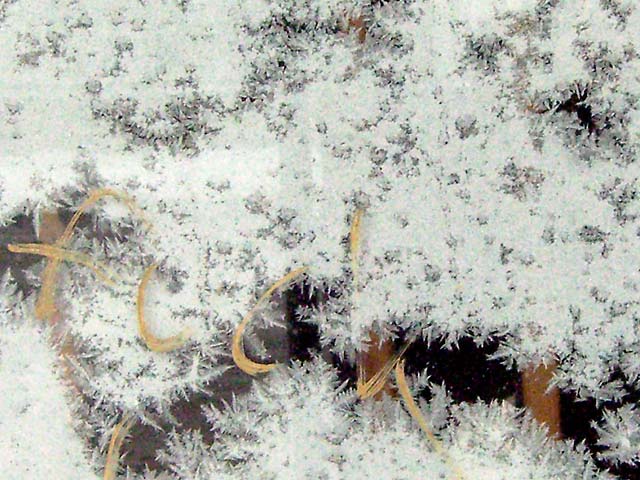 A store window I passed as I walked up Lorain Avenue to the post office was like a big lace doily—although the comment scrawled on it was less elegant.
Top | |