JANUARY 12, 2009
Michael & me
He's got all the ideas, I'm just trying to spread them around.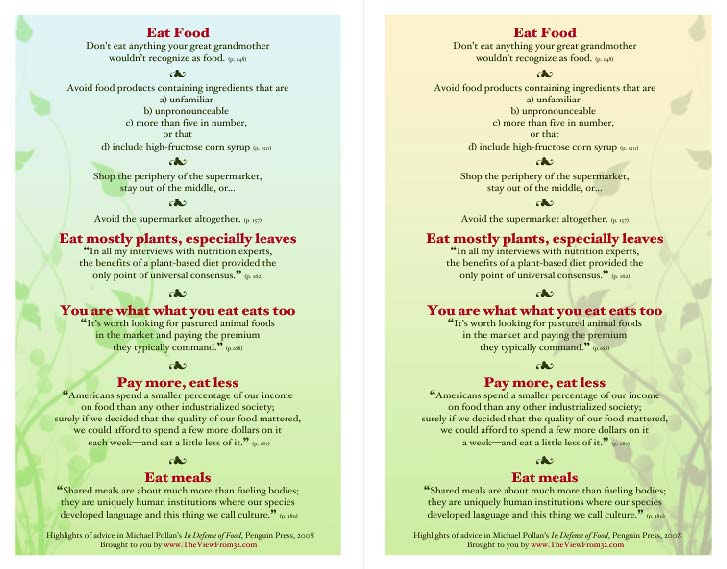 As I mentioned yesterday when talking about our King Corn potluck, much of my motivation to think about what I eat came from MIchael Pollan's books.
So I picked my favorite advice from In Defense of Food: An Eater's Manifesto and put it on a refrigerator-door sized card to give to a few friends.
If you'd like one for your refrigerator (or anywhere else), click on the link below to download a pdf file that will print on standard 8-1/2 x 11" paper. It will work with any kind of printer, but for best results use a color printer with glossy photo paper.
You'll notice two slightly different versions on the sheet. Keep the one you like best and give the other to a friend.
Click here download Eat Food advice. (1.9 Mb PDF)
If you put the card on your refrigerator, please take a picture and send it to me. I'd love to see where they end up!
Top | |