JULY 29, 2010
West to Dingle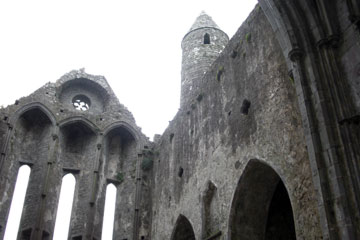 The walls and towers that still stand on the Rock of Cashel are impressive. The oldest structure, the 90 foot tall round tower in the background, was built around 1100.
This picture was taken from inside the grand cathedral built 100 years later.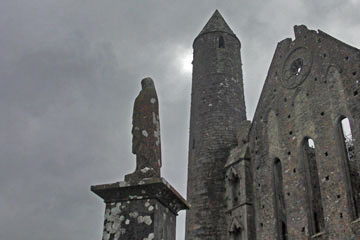 Tower and cathedral from the outside.
---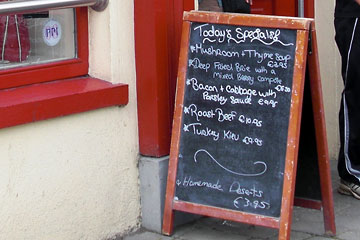 Walking back from the Rock we stopped for lunch at Ladyswell restaurant. I had the Mushroom & Thyme soup, which didn't sound particularly Irish but was really good.
---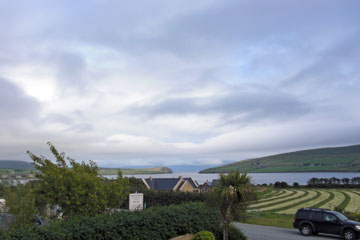 The view of Dingle Bay from the front porch of our B&B, Cill Bhreac House, was gorgeous. Unfortunately our room faced the back yard, one of the consequences of arriving late in the day.
---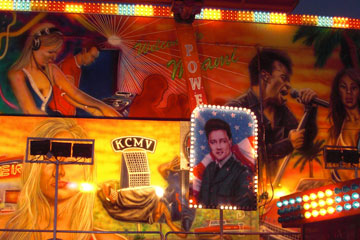 This carnival ride in the town center demonstrates the universal appeal of American rock & roll and The King himself. Interesting that they show Elvis in his Army uniform with an American flag as background. Guess they want to make sure you get the connection.
---