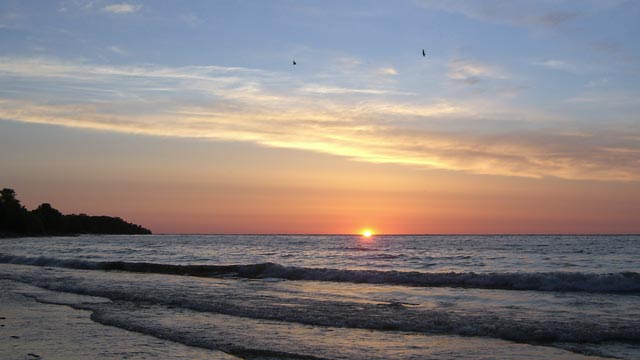 Dawn
A brisk wind from the northeast made it a little chilly this morning, but we were rewarded with a beautiful sunrise. For the past few days the wind has been from the opposite direction, making the water level low on the beach, but today there were breaking waves instead. Nice.
TOP | | |
Poison something?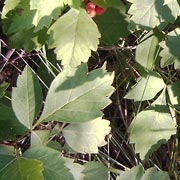 While walking in the quarry after supper last night we noticed these "leaves of three" with red berries. Not poison ivy, but poison sumac? Having had a terrible bout with poison ivy one time I've tried to become more aware of what I'm walking through.
We discovered that visiting the quarry after six is pretty wonderful. There's still plenty of sun, but the worst of the heat is gone, so strolling through the trees and clambering over rocks is much more enjoyable.
TOP | | |