AUGUST 2, 2010
Goodbye Dublin, hello Cleveland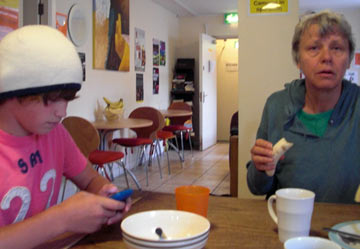 We had an early breakfast in the bright and cheery "kitchen" of the Times Hostel. Fruit, toast, cereal and coffee were the order of the day.
---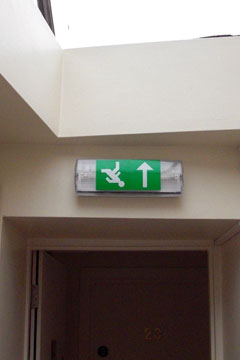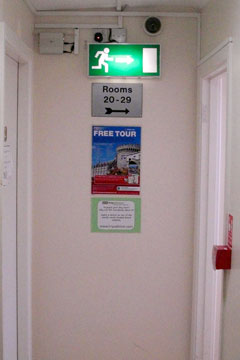 Clearly marked emergency exits in the hostel. One points in the direction of our room, #21.
The other points... up. Yep, the skylight above is the exit.
Note that the signs are green, unlike typical American exit signs which are red. The color and directional arrow makes the meaning quite clear.
---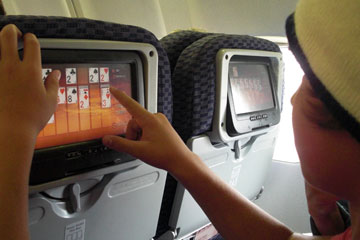 On our Continental flight back the same entertainment system that gave me John Coltrane's A Love Supreme along with Jimi Hendrix and James Taylor also provided Xavier and Joanne with endless games of solitaire. On a seven-hour flight this is not to be taken lightly.
---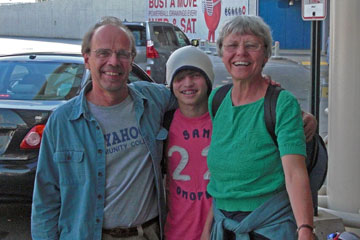 Not looking too bad after our daylong flight, we're back in Cleveland. Jet lag hit the next day, and the one after that.
Top | |