Today's big accomplishment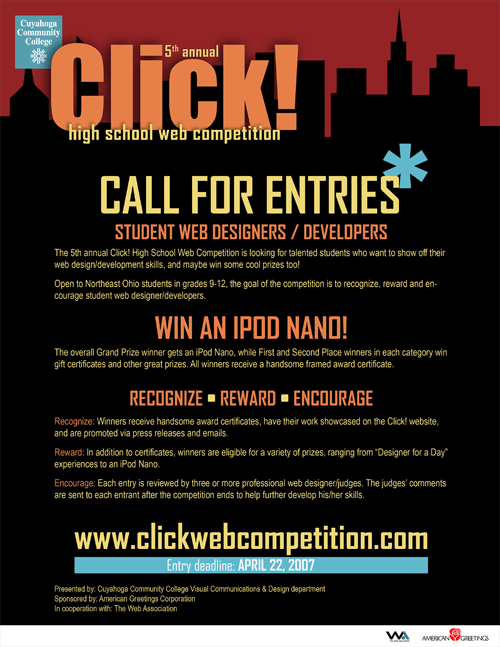 Been playing catch-up with this year's Click! High School Web Competition. It took several years to gain momentum and recognition, but by 2005 it was starting to take off.
Then last year happened. My dad was in and out of the hospital and nursing home many times in the months before his death, and with the stress related to that I couldn't pull the competition together.
The year off not only let people forget about us, it also meant that a whole batch of juniors/seniors on my contact list up and graduated. So we're slowly rebuilding that list.
To buy a little time, I decided to extend the deadline a few weeks, as a couple of teachers had suggested anyway. Now we need to do more promotion, hence the new flyer.
If you know any NE Ohio high school student who designs/builds websites, be sure to tell him/her about the competition. Lots of info available at ClickWebCompetition.com
Download a PDF version of this flyer.