Easter Sunday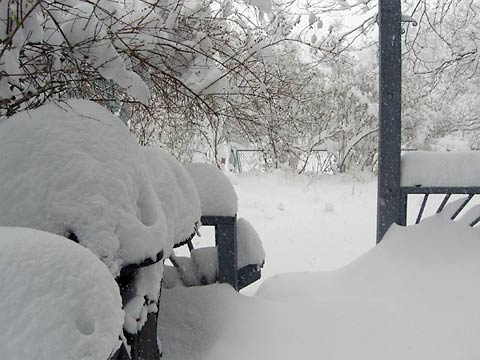 Over a foot of snow!Lots of snow...all day long. I must have shoveled the front walk and steps six times today so that no one would slip & fall coming into the house for our brunch. This is an Easter we'll remember.
<- mouseover to see more
It will be interesting to see the weather statistics for April. I'm gonna guess that there will be more snowfall this month than any of the winter months.
Strange but wonderful
Last night we went to Gypsy Beans, our new favorite coffeehouse, to listen to a "gypsy jazz" fiddler from Scotland. It was a strange and wonderful experience, sipping a latte and listening to good fiddle playing while watching the snow blowing nearly horizontally outside the big shop windows.