Another week of animations
Continuing the project I started last week, I created a new animation every morning this week.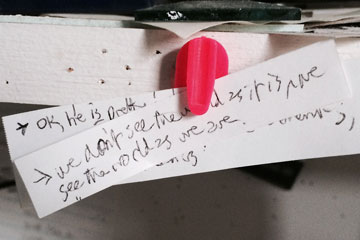 I set myself a new challenge to finish each day in 2 hours or less. Easier said than done. Most days I started at 9 a.m. but usually didn't wrap up until 11:30, sometimes noon.
Each day's topic played off either an animation technique or a theme from the day(s) before. I tried to keep the process fun and spontaneous. Once or twice I just looked around the office and saw a phrase written on a scrap of paper that kicked things off.
Advice from James Victore
I love how designer James Victore signs off his weekly Burning Questions videos. So much so that I had to put his words into motion. He's known for posters that feature his unique, rough hand-lettering. In that spirit I paid more attention to making the animation expressive than technically polished.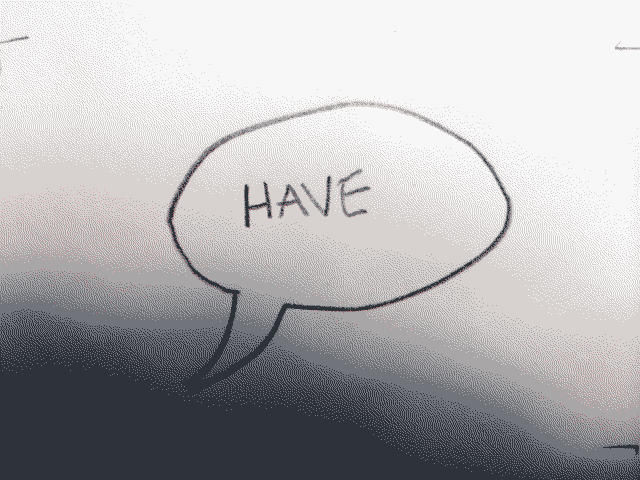 [ See animation in separate window ]
---
About that unpolished look
After ignoring technical issues for days, it was time to make the animations a bit smoother. I'd still use old plastic letters, pieces of candy and my iPhone 5, but would try to keep the camera steady instead of hand-holding it. No more shakycam look.
Wrapping the legs of my Gorillapod around the desk lamp didn't work, so I built this high-tech camera stand from an old shelf bracket that was laying on the floor in my office (not sure why).
I added a couple of "L" brackets and bolted the clamp from the Gorillapod to one of them. Boom! Camera stand.
To test my sophisticated new rig I did simple variations of Xs and Os (hugs & kisses). With Valentine's Day coming on Saturday, it seemed appropriate.
I started with hand-drawn letters and ended with a pink candy heart. Because the process is as important as the finished piece, I kept the base intact, erasing and/or adding letters as needed.

[ See animation in separate window ]
---
Quickie
After spending the time yesterday to make a camera stand, I put it to use today making a simple animation with the candy hearts that showed up at the end yesterday.
The topic: a reminder to myself that we choose how to respond to each day's challenges. I think that the first rule of improv comedy applies to most of life.

[ See animation in separate window ]
---
The world
If yesterday's piece was a quick visual exercise, today's was an attempt to be thoughtful. The words of Anais Nin (from the scrap of paper at the top of this page) fit with a photo of George Segal's Man Looking Through Window that I took at the Arizona Museum of Art. The square format of the past couple of days seemed to fit too.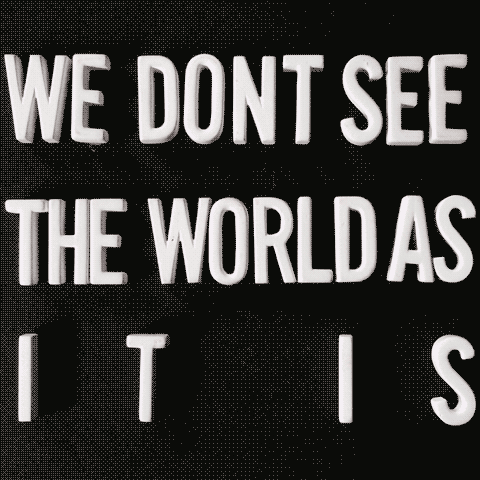 [ See animation in separate window ]
---
Lighten up
Thought I'd have a little fun with candy hearts today. For Valentine's Day.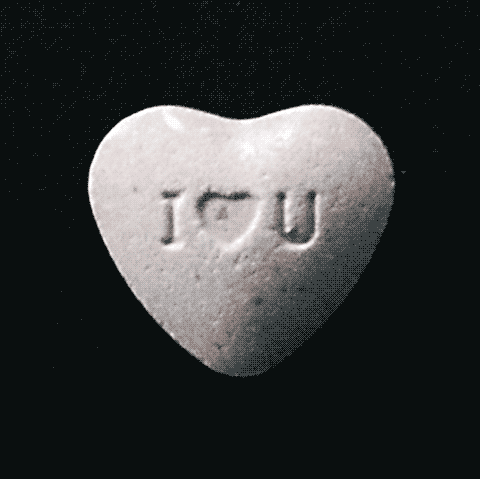 [ See animation in separate window ]
SEE MORE: Last week's animations
SEE MORE: The start of this project
---