Few things I know about 3D Animation
What is 3D?
3D Animation often called CGI or computer generated imagery is the simple representation of images in tri-dimentional space, which is just a vector representation of an image or object in axis x, y, z. This representation is reduced in the computer to points and polygons that you are able to manipulate with tools. The computer performs the calculations you set up with the tools available inside the 3D software of your choice. Which at the end also occur in a 2D Software, but only through points, the 2D software is unable to form polygons and the n-gons characteristics of the 3D wired mesh.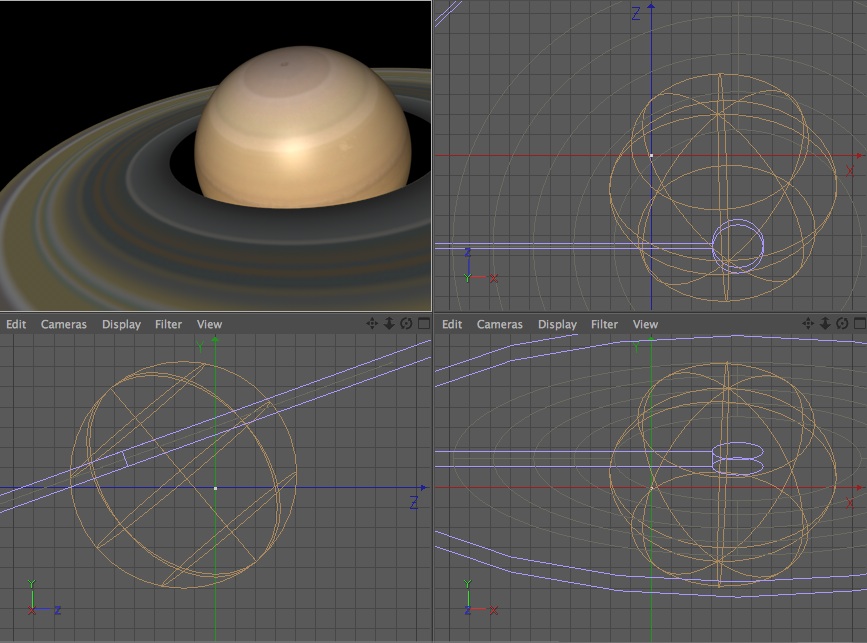 One of the biggest difference between a dedicated 2D software as Flash or Illustrator, or any other design or painting software, regardless of their recent inclusion of the "z" axis in these softwares, is that they are not able to display in 4 view ports the image you're creating of the object.
3D Animation had becoming a fat growing industry, with many ramifications, that apply to many areas, like medical, entertainment, educational, hospitality, advertising, architecture, motion graphic for TV, and of course it's in the web now.
In our days every image wants to be three dimensional. I personally disagree with this tendency. Jeffrey Katzenberg, CEO of Dreamworks Animation SKG Inc., had call 3D -TV "the greatest innovation that has happened for the movie fans since color TV was invented". Not every image has to be 3D. The newer 3D-TV are launched with a disclaimer warning the potential health dangers for pregnant woman, child, and drinkers while watching TV. As much as I love 3D, I still loving 2D animation, I think it has their own distinctive charm, character and application.
Stages of development of 3D Imagery
Modeling: Is the way an image or object is built and displayed in the computer screen

Animation: controlling the motion of the objects, cameras and lights within a scene. These include keyframe animation as well as as interpolation or tweening.

Rendering: The process of converting the 3D data stored in a software package into the two-dimensional image as seen by the camera within the scene. Rendering brings together the scene geometry, Z-depth, surface properties, lighting set-up and rendering method to create a finished frame.
3D Softwares
There is many 3D Softwares used to create 3D imagery, Maya, Cinema 4D, ZBrush, 3D Max, Lighwave, are among the most popular ones. Each one have their strenghts but Maya seems to be widely accepted for the Film Industry, and the reason why, is that work with script and codes, to form nodes that will connect different parts of the image in process. The codes can be easily exported or imported for different departments in charge of the visual effects and animation of the movie in process. It will render from those codes, doesn't need the file images.
I found Cinema 4D more versatil and user friendly, no doubt about it, it is my preferred. It is divided by modules that are used by diverse industries, like architecture, broadcast, engeneering, and body paint exclusive dedicated to texturing
To find more about Cinema 4d, click their logo: