Isabel Recio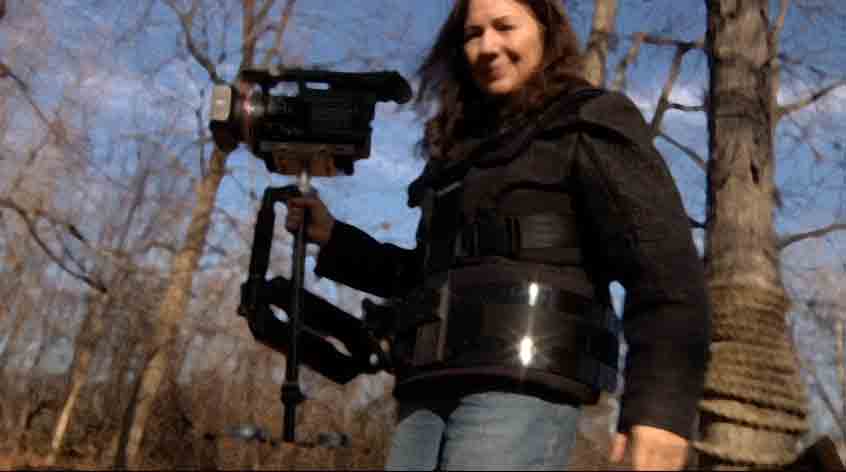 About me
My name is Isabel Recio. I'm a Television Producer with more than 20 years of extensive experience developing, writing, producing and directing Promotions and TV Magazines for Iberia - Latin American Networks and Hispanic USA Broadcast Industry.
Among the promotions and programs I had produced and directed are the Stunt Programming Promotions for the Discovery Channel Iberia-Latin-American, through years 1996 to 2001 and the on air promotions for DirecTV GLA, of the Lipton Championship, Tennis, and Protagonists for Telemundo Networks, 1994 to 1996.
At the present I'm producing Kids Studio as part of my curricular development at the Cuyahoga Community College, Media Art Program, where I'm learning the new language of the Arts and Technology.
My goals with this class
I have several motivations to learn html mark up language: I need to set up a web page and be able to update by myself as often as I get new things done. In there I will post my reel which is based in the development of my program Kids Studio. Also I want to implement a blog for kids where they can posted their stories. Among these stories few will be choose to be produced periodically, and will become part off the program.
In addition I have to say that in almost all TV production jobs that I have scanned, html is considered a plus between the candidate qualifications
Some of my Favorite things are:
Photography
3D Animation
Art and Art Museums

Among my favorites around the world the one that I like the most is the Museum of Louvre at Paris, France, to visit click here

My Favorite Websites are
http://www.nick.com/
http://kids.discovery.com/
http://disney.go.com/